Posted by Cheryl Miller on Feb 9th, 2012 | 2 comments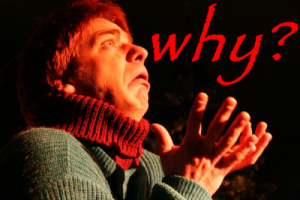 Day 11 – Nutritional Cleanse
I received query from a  subscriber today:   Why do you put yourself through all this misery?  
Actually, I'm not miserable.  I'm just riding the wave of this cleanse and learning a lot about my body, my eating habits, and my coping mechanisms.  It's a body, mind, spirit journey and it's going well, right on schedule.  There are ups and downs but that's part of change and growth.
Why do we do anything that's difficult?  Why do we go to college, birth and raise a family, get married, get divorced, move to another country, get certified, live in a yurt, go to Haiti to help earthquake victims?  We do the difficult things because they help us grow.  They give us meaning.  Difficult experiences help us be better servants.
This nutritional cleanse hasn't been easy, but it hasn't been hard either.  It's easy enough that I continue to stick with it day after day.  And it's hard enough that it provides me with opportunities to really pay attention to my body–are you tired, are you hungry, are you feeling a lightness of being, are you thirsty, are you desiring food because of your stomach or your head?  I'm learning a lot about myself and it's all good. 
As I reported earlier, many of the benefits I expect to reap include the following:
awareness of how I use food to manage my moods
better balance and function of my body organs
awareness of how my body feels when I eat (or don't eat) certain foods
more energy, less congestion
healthier cells
fewer toxins as they're sluffed off during this clean food regimine
weight loss
clearer eyes
healthier, smoother skin
new food routines as I reset my daily food choices and put healthier ones in place
smarter as I learn new things (I'm sprouting seeds now!)
That's just a partial list.  I've always been a bit permissive with myself and lazy, so this process is strengthening my discipline muscles.  And finally, as a wellness practitioner, I want to walk the talk and be the best role model I can be.  That's why I air my dirty laundry and let people know I'm not perfect.  I'm on the same journey everyone else is on.  I just may have more wellness tools to work with.  And my goal is to use as many of them as I can every day.
Print This Post
|
2 Responses
Leave a Reply