Posted by Cheryl Miller on Mar 12th, 2012 | 2 comments

During this 90-day series I'll probably feel discouraged at some point and want to throw my hands up.  I'm going to create quite a mess each time I start decluttering a new room.  And messes can be disturbing.
That's why I've created a list of my main reasons for sticking with this big project.  I'm posting it on my refrigerator to inspire me and perk me up when I want to quit.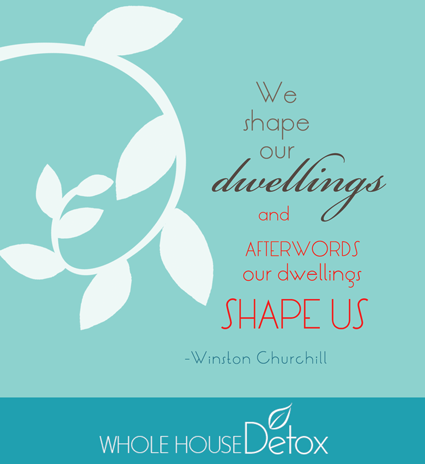 12 Reasons Why I'm doing this Whole House Detox: 
I have a fairly high tolerance for messes, and I'm finally tired of tolerating them.  The spring winds have blown energy into this project.  Timing is everything.
Messes are inefficient and my middle name is efficiency so the messes have got to go!
Messes provide too many opportunities for self-criticism and blue moods and who needs more opportunities for that!
I'm eager to face resistance in all areas of my life, and there's plenty to face when doing this Whole House Detox
Learning how to release excess without struggle is important to me.  Again, tons of opportunities here.
I love creating a beautiful, efficient living space.
I want to be able to have company over any day of the week and be ready in 30 minutes or less.
A clean, well-organized place helps me think straight.  I feel more peaceful and pleased.
I enjoy accomplishing a clearly outlined project—the job becomes easier to do and provides clear payoffs when it's finished.
My two-word vision for my home is "beauty and efficiency" and right now they're both a little tarnished.
A tidy place helps me feel peaceful and that all is well (there's nothing I'm afraid of or resistant to lurking behind closed doors and drawers).
I like feeling competent, like I'm a good life manager.
What's important to you?  What motivates you to stick with decluttering and organizing?  Please comment at the link below.
Print This Post
|
2 Responses
Leave a Reply