Posted by Cheryl Miller on Mar 14th, 2012 | 5 comments

How do you decide where to start?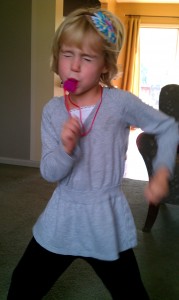 Ask a "Decider."  But I've gotten ahead of myself.  Let's start at the beginning.
When you're contemplating tackling a whole house of clutter and unfinished projects–after dealing with the feeling in the pit of your stomach–you might ask (whine/wail) where do I start?   Even if you're just cleaning up one messy room, the question remains….where do I start?
I used to start by turning on the TV and digging in to a pint of Häagen-Dazs ice cream with a big kitchen spoon. The thought of decluttering even one room was just too big. Thirty years later I've released about three-fourths of my resistance to getting started. Every year or two now, I look forward to tackling my whole house. "Look forward" may be a little too strongly stated.
Humans tend to complicate things.  We're so smart, we sometimes use all that brain power to overwhelm ourselves with so many options (and high standards) that we become immobilized. What do we do with this overwhelm and confusion? We pick up the remote control, or we troll Facebook, Pinterest, or Twitter.  Or we grab a big kitchen spoon and eat ice cream.
Let's not do that this time.  Let's bite the bullet and start somewhere.  But where?  In a minute I'll tell you where I started and why…but first a few ideas to get you started if you're in this freeze-frame pickle.
Six ways to decide where to start the clean out…Pick one!
Get the lay of the land.  Make a list of possibilities and rate the level of difficulty or resistance of decluttering that space.
Start with the easiest room (or shelf  or closet).
Start with the hardest room (love a challenge?)
Start where there's the most urgency:  during tax time, tackle office paperwork; before a party, get the main living areas in order; before a house guest arrives, spiff up the guest bedroom.
Go where your energy takes you.  Do what's most satisfying.
Ask someone who is decisive.  That's what I did!
I asked my friend Sylvia. She's 5 and very decisive. Doesn't her picture tell it all? It's fun to ask her questions and see how she goes about deciding. She's fast! And I'm slow.
When I presented her with a list of options for starting my Whole House Detox project, without hesitation she said start with the back porch.  Why Sylvie? Because you said it was messy. And she's right. It WAS messy.
I liked her decision because the back porch is very small and it would be a quick win.  A dusty, dirty win, but a quick win or so I thought.   I estimated it would take a half day to complete…but life happens and it took part of 3 days, 4 if I'm really honest.  When things calm down a bit, I'll tell you about all the sidetracks I've had since I decided to do this project.  Maybe that's the universe's way of seeing if I'm really serious about doing this.  I am!
My next post will give you all the gory details about cleaning out the back porch.  I'll share before and after pictures too.
Do you have trouble deciding where to start and what to get rid of?  Share your story at the comment link below and we'll see if we can help!  If you're a great decider like Sylvia, share your secrets.
Print This Post
|
5 Responses
Leave a Reply