Posted by Cheryl Miller on Mar 27th, 2012 | 2 comments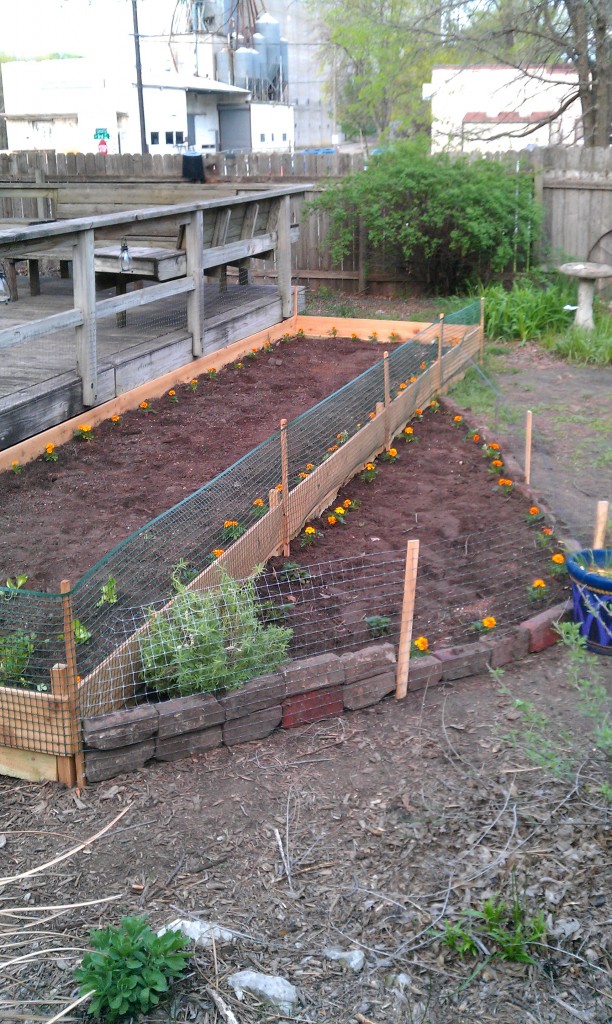 Finally got the raised bed garden ready to plant and extended the garden into the yard.  Great exercise.  This is what Randi Hacker calls  the Earth Gym – great exercise right there in my yard.
I've got the bug to plant things I can eat–healthy eating here I come.  Any sunny spot is fair game!
So far I've planted bug repellant plants  (marigolds and cilantro), French lavender, three kinds of lettuce, and strawberries.  Tomorrow I'll plant blueberry bushes, asparagus, and purple onions.  I have a bunch of seed packets so will need to figure out when to plant them.  This is all one big experiment.
Are you putting in a vegetable garden?  Feel free to tellme everything you know about it.  I can use the help.  Leave your comments at the comment link below.
Print This Post
|
2 Responses
Leave a Reply