Posted by Cheryl Miller on Apr 10th, 2012 | 7 comments

When you walk up to your home, you want to feel "Ah, I'm home!"  You want to feel happy and welcomed not overwhelmed and embarrassed by junk in the yard and on the porch.  You don't want to see unfinished projects wherever you look.  You want to feel….now I can loosen my belt, take off my shoes, and relax into the pleasure that awaits me in my home sweet home.
The entryway says a lot about who we are and what we value.  As you walk or drive through your neighborhood, you can't help but notice how all of the homes appear–some messy, some totally overgrown, some tidy, and some spectacular.  Occupants of these homes obviously value different things.
What do you value?  On the value spectrum I'm not on either end.  I'm not a slob and I'm not a neat-nick.  I like to have a tidy home and yard, but sometimes I get engrossed in other things and the yard work sneaks up on me.  Usually the fix is pretty quick because I don't have abandoned furniture or other junk to clear away.  I just have weeds and trash that blows into the bushes.
I enter my home from the back so I don't often see the front walkway.  Sometimes it gets messy and out of hand without my knowing it.   Oops!  Now that I'm working in my hard more regularly, I should be able to stay on top of it.
So let's roll up or sleeves, get on our gardening gloves and spiff up the front entryway.
Good times to weed and trim
after a rain
before weeds get really large
on a cool day
whenever it needs it
before scheduled city pickup days
whenever you have time or the spirit moves you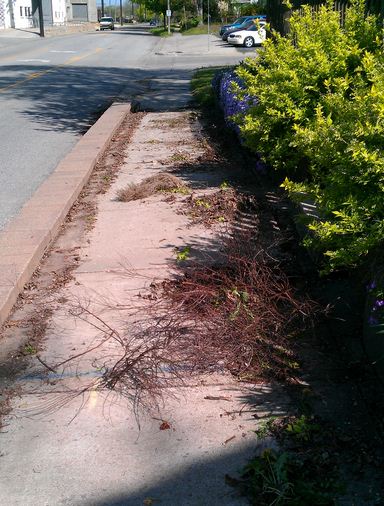 It felt great to get on top of my front yard.  Here are some before and after pictures (click the pictures to enlarge).
After weeding the sidewalk and retaining walls and weeding and trimming the raised bed, here's the mess I created.
I used to dread this front walkway project because I'd get started before I had gathered all the tools I'd need for the job.  I'd constantly have to stop and get the right shovel, the hedge trimmer, a trash can to collect the debris, etc.  Now before I dig in, I gather up all the tools I need so I can just work, clean it up, and get it done as efficiently as possible.  Then I can stand back and admire my handiwork.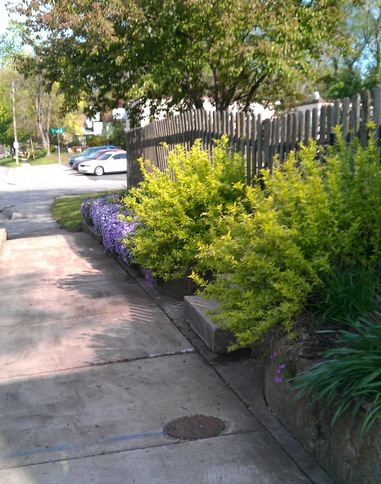 Speaking of admiring my handiwork, here's an "after" picture.
You can see how much better the sidewalk and raised beds look after a little effort.
Notice how much more light is shining too – the whole area is brighter (the camera angle and time of day helped too).
Home Sweet Home
Now when I walk up to my home, I smile and feel more on top of my life!  This happy home says welcome!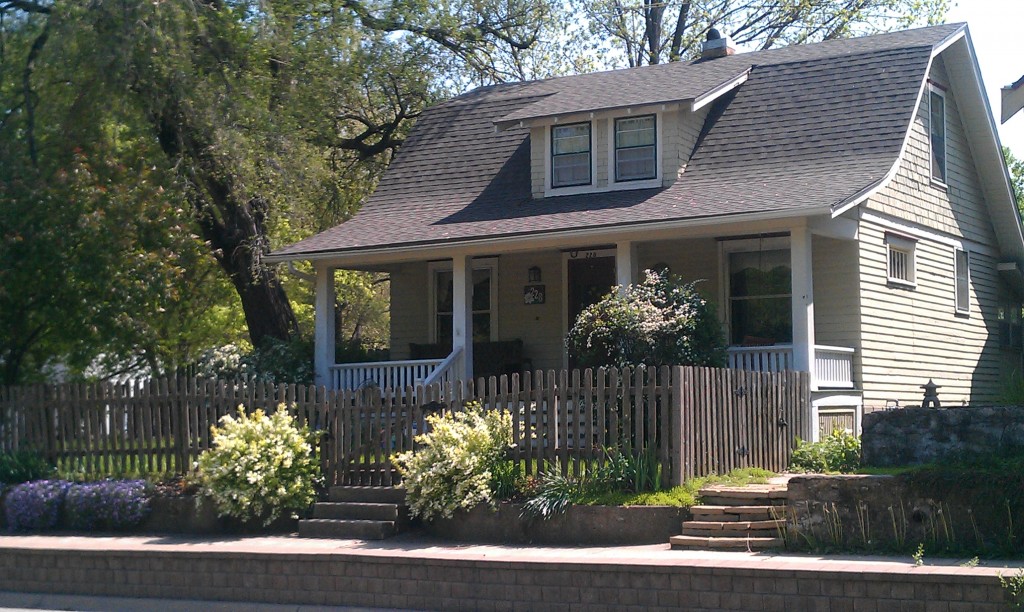 How does your entryway look?  Does it need some spiffing up?
Print This Post
|
7 Responses
Leave a Reply