Posted by Cheryl Miller on Feb 7th, 2012 | Leave a comment
Day 2 of the Cleanse… but day 9 of the bigger nutritional cleanse program.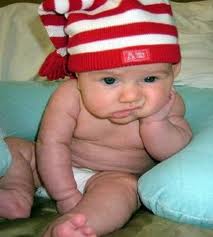 OK so I'm getting a little….cranky?  Bored? Non-plussed?  Today (day 2 of 7) I started counting on my fingers when I'd be finished with this portion of the cleanse – the part of the cleanse where we just drink fluids (vegetable broth, hot lemon water, green juice and take supplements).  Mid-day Thursday is really hump day so I have 1.5 days left to the midway point.  Are we there yet?!  When are we going to get there, huh, huh!?
I know my body is getting a good clean out and rest, but my head is bored.    I'm on to me and how I frequently walk into the kitchen for a little entertainment.  When I'm not doing that today, there doesn't seem to be much of interest to do. 
I have one foot in both world–the world of eating and the world of cleansing.  It hasn't been long enough to "forget" the world of eating, and it hasn't happened yet that I have the dazzling energy of the cleanse.
I know many people around the planet get to eat even less than I do on this cleanse, so that puts a new spin on this emotional state.  So I'll go to bed and see what tomorrow brings.
Print This Post
|
Leave a Reply