Posted by Cheryl Miller on Mar 27th, 2012 | 1 comment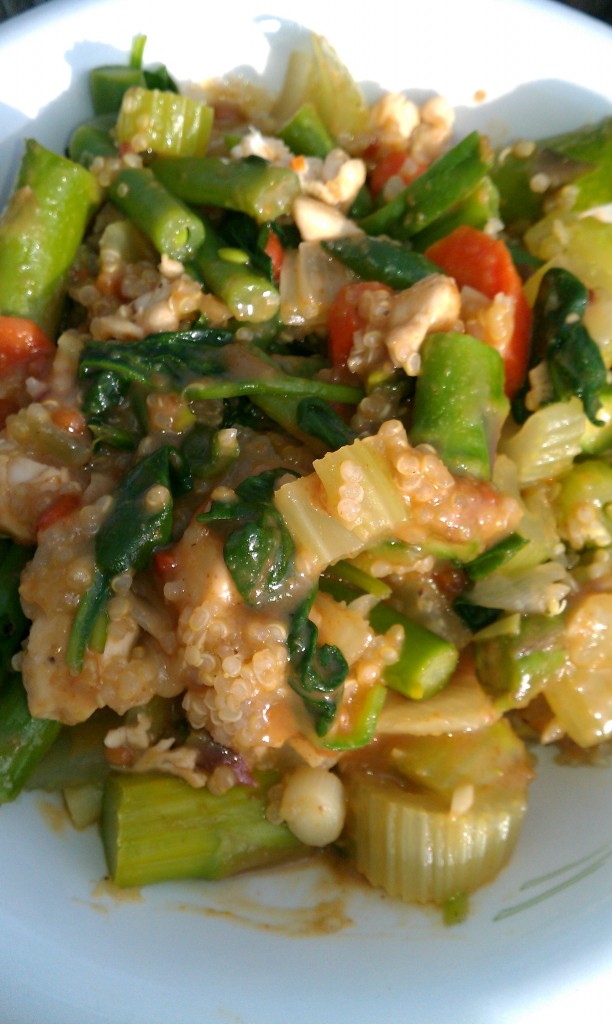 I made the most fantastic stir fry with quinoa.  I wanted something different from what I've been eating and my business coach and social media strategist, Lena West, suggested something with a peanut sauce. 
I did a quick search and found a fantastic  recipe.  I made a few minor adjustments (used green curry instead of red curry, didn't measure the peanut butter, and  added cayenne pepper).   I could eat that stuff by the spoonful!  Try the recipe here from SheSimmers.com.
Here are the veggies I included:
asparagus
carrot
green onion
celery
spinach
green beans
 You could add meat, chicken, shrimp, or tofu.  You cook quinoa much like you cook rice (1.5 to 2 cups water to 1 cup whole grain quinoa) and simmer covered for 20 minutes.
Print This Post
|
One Response
Leave a Reply