Posted by Cheryl Miller on Feb 4th, 2012 | Leave a comment
Day 6 – Nutritional Cleanse (pre-cleanse phase)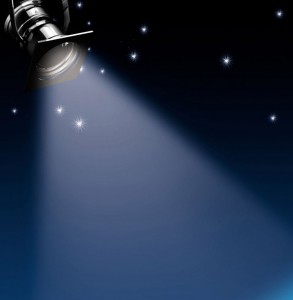 One thing about shaking up my eating habits and sticking to a list of rules is that there's a bright spotlight shining on my less-than-healthy eating habits like night eating.  The longer I stay up, the hungrier I get.   I think this is true for a lot of us.  You?
And if I turn on the TV to watch a DVD, I get especially hungry.   I'm like a trained rat!
This morning as I lazed in bed thinking about getting up, I thought "gee, coffee would give me something to get up for. "  But I'm not drinking coffee now, so does that mean there's nothing to get up for?  That's what it feels like, even if it isn't true. 
Funny that when I'm focusing on cleaning up my diet my focus turns from what I can eat and drink to what I can't eat and drink–until I catch myself and recommit to cleaning up my eating habits.
That spotlight's getting awfully bright.  Now it's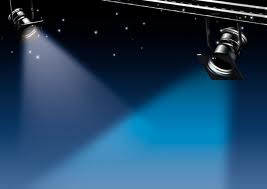 shining on my habit of being too lazy to make a salad or prepare dinner.  If I open the refrigerator and don't see a  #1 (think fun, tasty meal),  or something else that's easy to pull together, I'm tempted to run for takeout.  This habit harkens back to childhood because my mother rarely cooked and my dad was on the road.  For the most part it was "fend for yourself" at our house.  Childhood habits are hard to break, but they are breakable.  And that's part of my goal with this cleanse–to reset my eating habits. 
Today is an all fruits and veggies day.  And if you read my post from yesterday, you know how I feel about vegetables.  I had hot spicy "lemonade" for breakfast and a hearty soup for brunch.  It was satisfying but then I prowled the kitchen for something "fun."  Dinner was a great salad, but then I was on the prowl again.  Soon I'll watch be watching a movie, so watch out! 
There's an endless series of triggers to eat when I'm not hungry.  Mind you I'm not triggered to eat carrots and celery or even an apple or a pear.  I want rich, salty, sweet, smooth and crunchy–now the spotlight is on our junk food snack addiction in this culture–a food culture I'm working to break free from, hence this nutritional cleanse.  I do not want to be a slave to unhealthy food cravings.  So I'm hanging in there, reframing, consoling, and comforting myself with a hot cup of tea, a good movie, and soon a warm bed.
We'll see what tomorrow brings.
Print This Post
|
Leave a Reply