Posted by Cheryl Miller on May 28th, 2010 | Leave a comment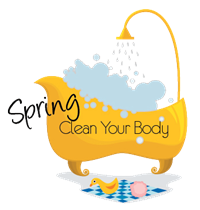 I made a wonderful, quick, healthy meal to start my Memorial Day weekend celebration and I made a super short video to share with you.   If the space below is blank, that probably means your employer is blocking youtube.com.  If that's the case, you can watch it on your home computer.  The "recipe" is below the video.
Egg Stir Fry
Sautee a combinations of veggies (your favorites) in a little olive oil.  Here's what I put in my version:
Pea pods
Mushrooms
Asparagus
Garlic
Green onion
Spinach
Cilantro
Avocado
For one serving, use 1-2 eggs whisked with a little milk or nondairy milk (almond milk, soy milk, etc.)
Cucumber Salad
Peel cucumber and slice or chop cucumber into a small dish.  Add a small amount of cilantro (optional) and salad dressing.  I added fresh squeezed orange to mine and a little salt and pepper.  Very flavorful.
Curious….does this sound good to you?  What fast meal ideas can you share?
Print This Post
|
Leave a Reply