Posted by Cheryl Miller on Jan 5th, 2012 | 7 comments
Join me for this FREE teleclass:
New Year's Evolution:
Evolve Instead of Resolve!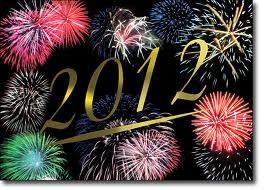 This year how about making it about you?  Put yourself first for once.
You won't be alone if you've
already forgotten your New Year's Resolution
.  And you won't be alone if you
feel a twinge of guilt
about that.
Are you afraid that another year will go by without reaching your goal to get organized, stick with an exercise plan, drop the weight, or better manage your stress?
Like many people, I failed for years to stick with my New Year's resosutions until I got smart and tried something different.  And it worked!  For the past decade, I've used what I call a "New Year's Theme" instead of a resolution to keep me on track with my dreams.  This may sound like a small shift, but it has made a huge difference for me.  Every year now I'm confident that my theme will get me where I want to go.
A theme is a lot more energizing than a vague wish to get thin or get fit.  It pulls you forward instead of you having to push yourself to stick with your plan.  It's more holistic.  
Your personal theme is like a clarion call—it announces your intention and sets your energy.  When you have a powerful, personal theme, it's a beacon that will light your way in 2012.  And it will help you evolve as a person.
In this inspiring, content-rich session you'll learn:
The 5-step process to choose a theme for 2012 to guide you throughout the year.
Personal strategies to keep your theme top of mind.
How to use your theme to evolve in 2012…and every year thereafter.
Bonus: Experience the transformation as I coach a few lucky participants in choosing their
theme.  See how the 5-step process works, firsthand.
TELECLASS DETAILS:
Day/Date: Wednesday, January 18, 2012
Time: 10-11am PT | 11-12pm MT | 12-1pm CT | 1-2pm ET
Presenter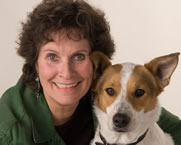 Cheryl Miller
is a wellness strategist, life coach and Mayor of CherylMillerVille.com.
She has an M.S. in Exercise Physiology & Community Health and extensive training as a coach.
As former director of an award-winning wellness program for 80,000 members, Cheryl implemented programs to help employees live healthy, happy, productive lives…in this lifetime.
In 2003, Cheryl founded the online wellness portal
www.CherylMillerVille.com
.  She has written multiple ebooks and e-courses and has been called "one of the most innovative wellness coaches in the industry."  Cheryl recently became the Official Guide to Wellness at SelfGrowth.com (the #1 self-improvement site with more than one million visitors a month).
Print This Post
|
7 Responses
Leave a Reply