Posted by Cheryl Miller on Jul 14th, 2009 | 3 comments
I keep getting email updates from my sibs about my mother and her amazing journey to move into assisted living with my dad.  She's 89  and he's 86.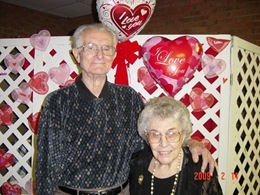 She just orchestrated a two-day garage sale–sold their new king sized bed, the guest bedroom suit, a whole room full of Ethan Alan furniture, cleared out the overstuffed attic (with hired help), bought a 10 year old Cadillac in excellent shape (she and my dad don't drive!)  She just wants to have it parked outside their assisted living apartment.  And did you catch it that she's 89!
Reports are that she's flying high.  My sister wrote, "She is so giddy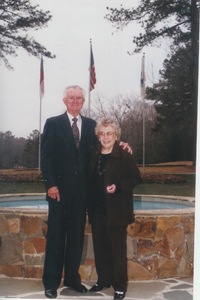 and footloose."  This statement means more when you realize that she's been a committed packrat and paper hound her entire life and wouldn't let anybody throw anything out–I mean she'll fiercely defend her stuff.  Clutter has been on ongoing battle between my mom and dad for their 65 year-long marriage.  Mom always won.  They've never parked their car in the garage.  It was stacked 10 feet high with boxes.
My sister and I spent 8 days decluttering (10 hour days) and mom said that really jumpstarted her (plus the recent stroke) and she's on a fantastic roll.  Help is coming to her from every corner.  When that happens, you know it is meant to be.
We had hired a moving company at $125/hr to move them but she somehow came upon an Army crew that will do it for free because they're both World War II vets.  She says that 60 Army men and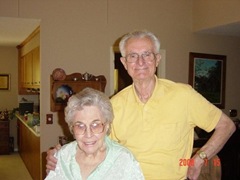 woman are going to show up at their house on Wednesday morning 9am (tomorrow!) to move them to assisted living.  But we secretly wonder if it's really 16 and she didn't hear it right.  She lost her hearing aids so….. we question it.  She also broke off one of her front teeth recently so to look at her, you might discount her as helpless and hopeless.  Well….you'd have to think again because she's an amazing powerhouse.
We've even spent way too much time worrying about them (meds, the move, decluttering, getting an apartment, moving their utilities, getting them off junk mail lists, etc.)  But we need to stop questioning her because she has managed to single handedly mastermind this amazingly complex move.  She's so busy with the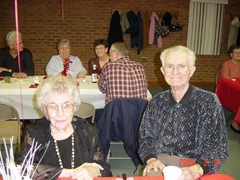 various crews that she doesn't have time to talk to me without scheduling it!  I just called her and she sounds fabulous – youthful, energized, happy, and powerful!  And that makes me love her even more.  In fact, tears are just now springing to my eyes I love her so much!  I want them to have a chance to kick back and enjoy the newfound freedom (without the clutter) in their new apartment.  I hope it brings them joy and peace and opportunities to be fully who they are.
I need to get going to my women's group….and as I wind this story down I'm thinking….Is this story stranger than fiction or what?  My sister wrote "Who is she and what have they done with Freda Miller???"   You'd have to know her to really see what a transformation is occurring.  My mother has been stubborn, resistant, demanding and more….but this stroke really changed her.  I think it made her more powerful, not less.  She's really in the game.  She's truly powerful!  She's totally in command of her life and it's inspiring.  I wish I was there to see it in person.
My dad has been the powerhouse until now and my mom quietly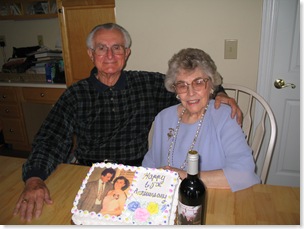 spaced out in the background reading, watching HGTV, and putting together slide shows of their trips to Israel, Australia …. to name a few.  Now my dad has dementia, has weakened physically….and my mom is reversing her role as the driver of the family.  I guess this is why we do marriages and partnerships.  We need the help when life takes a turn.  Isn't this just a grand scheme of things!  I'm high too just thinking about the human spirit.  Aren't we great!
OK I better quit before I have to get a Kleenex.  I think this is why they say honor your parents … because you never know, really, who they are.
Print This Post
|
3 Responses
Leave a Reply