Posted by Cheryl Miller on Feb 14th, 2011 | Leave a comment
I don't know about you, but I tend to be a bit serious about life—I could use more fun in my life.   But what?  How?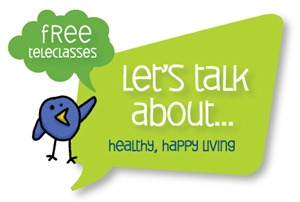 We're kicking off our Let's Talk About Healthy, Happy living series talking about fun.   
Here's who needs to come to the call, Tue. Feb 15:
• You, if you're good at having fun (we need to hear your secrets)
• You, if you seldom have fun (we want to inspire and expand your world)
• You, if you are in the middle like me (we want to tip you onto the fun end of the spectrum)
Come to the first call in the series this Tuesday, February 15 and share your take on fun (Do you know how to have fun? Are you fun-deficient? Do you have suggestions for having more fun?)
More info about the series and signup:
http://www.cherylmillerville.com/letstalkabout/
When you sign up, you'll receive an email with the call-in details.  If you're not sure whether you have signed up for this series yet, go ahead and sign up.  You'll get just one notice (unless you use a different email). 
Print This Post
|
Leave a Reply