Posted by Cheryl Miller on Apr 18th, 2011 | Leave a comment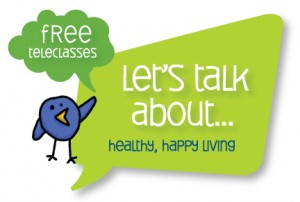 Have you noticed that more people are taking a stand on things that are important to them?  It's a global phenomenon. 
Most of us support some kind of cause and the organizations that champion our cause whether it's the Humane Society, Save the Earth, Cancer Society, Mother's Against Drunk Driving, GRACE Factory Farm Project, NAACP, Not For Sale and the list goes on and on.
Join me this Tuesday, April 19 at 7pm Central Time to talk about activism. 
**What spurs you on to support a cause–big or small? 
**Where does your passion come from? 
**What if anything gets in the way of supporting your cause while maintaining good mental and physical health, compassion for all slides of the issue, and while seeing the future as a positive place? 
HOW TO SIGN UP FOR THE FREE TELE-SERIES
This series occurs twice a month – the first and third Tuesdays at 7pm CT.
Visit this link for more information and to sign up (if you haven't already):
http://www.cherylmillerville.com/letstalkabout/
You will receive an email confirmation with the phone number to call. I will also give you a link to an inspirational video with David Batstone.
Note:  If you're not sure you've signed up yet, go ahead and sign up again. You'll get only one subscription if you use the same email, so don't worry. 
Please join me and feel free to forward this email to your friends and colleagues.  Everyone is welcome.
Print This Post
|
Leave a Reply