Posted by Cheryl Miller on Feb 12th, 2012 | 2 comments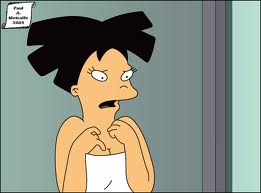 I don't know where that voice came from, but it clearly said "I'm going to eat!"  It was Day 5 of the 7-day cleanse, and I was headed to a party.   I wasn't feeling hungry and I wasn't feeling particularly deprived or desparate.  I was getting plenty of nutrition from the broth and green juices.  I think I got bored.  When I heard that voice I didn't know if it was my head or my body speaking to me but I listened, I acted, and I survived.
I don't know what there is about a long cleanse – but I tend to peter out faster than some.  I don't feel too guilty about it so that's a good sign, I think.  Maybe my body has a set point for how many days I can successfully cleanse?  Dunno.
The most interesting piece is how I will move forward from here.  I've made a list of eating rules.  Here are several items I'm planning to include or minimize in my daily healthy eating plan:
tons of vegetables and fruits
green juice
raw foods
organic, free-range, hormone-free, cage-free
minimize processed foods
green superfoods
food-based supplements
minimize sugar and white flour
minimize coffee and alcohol
This will definitely take planning and determination.  I'll shoot for 100% but follow the 80/20 rule.  Eat at least 80% whole foods.
If you quit a nutritional cleanse before it was officially over, how would you feel about it?
Print This Post
|
2 Responses
Leave a Reply