Posted by Cheryl Miller on Jun 2nd, 2010 | 7 comments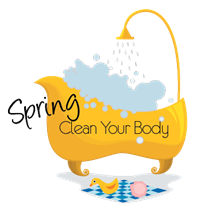 On my way to the farmers' market this morning, I asked a colleague if he was headed there too.  "No, it's too green for me.  I'll wait for the corn." 
I know that's the way a lot of people feel.  Heck, I used to feel that way myself.  When my mother asked us kids what vegetable we wanted for dinner, I always hollared out CORN.  My loud, quick, standard response annoyed my sister, now a vegetarian, because she wanted to eat different kinds of vegetables.   Not me!  She was a budding vegetarian way back then and I was a full blown carnivore.  I've since learned to like vegbetables.  If you don't like vegetables, there's hope.  But you'll need some help. 
I've got two suggestions that can change the way you look at fruits and vegetables.
The Produce for Better Health Foundation has listed their "Top 10 Healthy Ways to Cook Fruits & Vegetables." The list is fabulous, not the usual boring suggestions. 
In the Fruit & Vegetable Video Center on the same site, Michael Marks, The Produce Man, stars in 101 wonderful, short videos.  He shows you how to shop for produce, prepare it, and make it taste great – all in less than a minute per video.  He's funny too.  He also provides recipes and other tips.  Check out these super short videos.  You can watch  a handful on your break. 
Do you like veggies?  Why?  Why not?  Any yummy veggie tips to share at the comment link below? 
Print This Post
|
7 Responses
Leave a Reply