Posted by Cheryl Miller on Apr 4th, 2011 | Leave a comment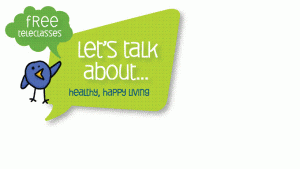 In our fast-pace lives, it's easy to ignore and abuse our bodies.  Not always on a conscious level, we hope they will continue to carry us through our busy lives without getting sick or injured.
But the inevitable "body events" happen and we have an opportunity to tune in and learn what our bodies have to teach us.
Since I decided to pay more attention to my body, it's doing better, it's happier and so am I.
Join me this Tuesday, April 5 (my birthday) at 7pm Central Time to talk about our bodies and how they're doing.  This call will have an open architecture.  Here are the kinds of things we'll talk about:
How do you feel about your body?
What kind of shape is your body in?
How well do you know your body?
Do you prefer to live in your head or in your body?
After we get this "heady" stuff out on the table, we'll do some body awareness exercises to help us experience our own body wisdom. 
Special Invitation to body workers:   If you're a body worker, please join us and add your wisdom to the group discussion. 
If you haven't yet signed up for this series, visit this link to subscribe:  http://www.cherylmillerville.com/letstalkabout/  You'll get an email confirmation with the phone number to call.  If you're not sure whether you've signed up for the series, go ahead and do it again.   As long as you use the same email, you'll get only one email reminder. 
This series occurs twice a month – the first and third Tuesdays at 7pm CT.
Print This Post
|
Leave a Reply