Posted by Cheryl Miller on Jun 9th, 2010 | 6 comments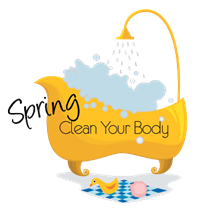 The secret to successfully sticking with a healthy diet or exercise routine is the mastery of your moods.  When I quit smoking 20 years ago, I used to say "I'm too bummed to eat a salad" and I'd order a cheeseburger and fries.  I wanted comfort foods because I no longer had the comfort of my cigarettes.  Since then I've learned a hundred ways to self-soothe, and still my moods challenge me to stay the course at times.  Og Mandino has the key:
"Henceforth I will recognize and identify the mystery of moods in all mankind, and in me. From this moment I am prepared to control whatever personality awakes in me each day. I will master my moods through positive action and when I master my moods, I will control my destiny." Og Mandino
What positive actions can you take today to help you stay the healthy, happy living course?  Some possible actions include having a personal vision for healthy living, keeping healthy snacks in your desk drawer at work, planning the meals for the week so you aren't caught at 7pm with no healthy food in sight.  What ideas do you have?  Please comment at the link below.
Print This Post
|
6 Responses
Leave a Reply