Posted by Cheryl Miller on Apr 14th, 2010 | 2 comments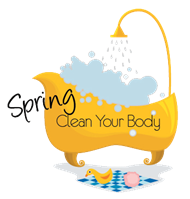 I keep wanting to tell you about what I'm eating because even I'm surprised by how easy and fast my meals have been to prepare.  When you live a busy life, cooking can seem like a big chore.  It doesn't have to be.  Here's what I ate for dinner today:
Spicy Bean Tostadas
I purchased GMO free natural corn tortillas that were not crisp so I crisped them up on a skillet—either dry or a little oil.
I heated a few tablespoons of organic refried beans in a small pan and added several spoonfuls of salsa
After smearing the hot beans on the tortilla I topped it with chopped avocado, green onion, chopped cilantro and a bit more pico de gallo.
Two of them filled me up and provided the perfect amount of fat, protein, and carbohydrate.  They were so good I'm going to have them again tomorrow night.
The entire prep & cook process took about 10 minutes.  I couldn't drive to Taco Bell that fast!
Please Comment:

What healthy things have you been eating for breakfast, lunch of dinner?  Do tell….at the comment link below.
FREE RESOURCE

I received a sweet email from someone who uses resources from CherylMillerVille and wanted to share it with you:

"I know you're often sharing cool resources with your list and I wanted to send you a mini e-book I've written that would fit perfectly with your post on "Eating on the Road."  My e-book isn't for sale, it's a gift I give to my list and I thought maybe your group might benefit from the content too."

http://www.reasonablediet.com/pdf/vacation.pdf 9 Great Tips for a Diet Friendly Vacation

I read it just now and I think you'll find it helpful.
Print This Post
|
2 Responses
Leave a Reply