Posted by Cheryl Miller on Mar 29th, 2010 | 12 comments
Getting Started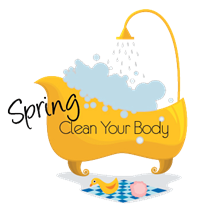 I have always had a strong, lean, healthy body and I take pretty good care of myself – not perfect but good. I used to boast that I wasn't at all worried about growing old. I had the mistaken belief that getting old meant my body would look older but everything else would remain the same (energy, abilities, flexibility, etc.) But as age advanced, I noticed it was more difficult to reach down and cut my toe nails, my knees hurt when I knelt, and it was more difficult to turn my body to look behind me when backing up my car. I've been noticing skin blemishes and growths and one on my arm scared me a bit so I had it checked. The whites of my eyes have gotten a little cloudy, my memory is not as sharp, I sleep well but not as well as I used to, I don't have the stamina I used to, and I'm just not feeling strong, lean, and healthy like I always have.   Can you relate?
My youth is no longer protecting me from the effects of my neglect—a little here and a little there. I've spent more time working and less time working out. Year after year I've watched these advancing signs of neglect. And I've always said to myself "One day…..I'll really make some changes." This goal has been hanging over my head for years.
It's finally, finally time to start taking better care of my body. Up until now, I've been using my time and efforts to "do," and it's time to use my time and efforts "to undo." I have a strong belief in my body's ability to heal on all levels – including looking and feeling more youthful. I know that with weight loss, a super clean diet, deep relaxation, and an enhanced fitness regimen, I can regain a lot of what I've lost.
I must be sounding like a total couch potato. Truth is I've always been pretty active, have eaten a lot of whole foods, think good thoughts, and have a great social network. Most people think of me as having a really healthy lifestyle. But I know I can do better. And with the advancing signs of age and neglect, I really want to do better – much better – and I am.
My 6-Week Plan
This post is getting a little long so I'll save the details about my personal program for the next post. But here's a quick summary of foods and beverages I will be avoiding for at least 6 weeks:
Processed, packaged foods
Coffee
Sweets
Gluten
Dairy
Alcohol
My Food and Fitness Log Today (Calories In – Calories Out)
It was a lovely, sunny day.  My walk before dinner was shorter than usual because I went grocery shopping and had a couple of conversations in the store with old friends.
Breakfast: fresh fruit-rice protein smoothie (I'll share my recipe and process in upcoming posts)
Snack: pear, black plum (I thought plums were super tart, until I discovered black plums—sa-weeet!)
Lunch: bean and vegetable soup, quinoa/flax crackers
Walk at lunch: 30 minutes (lunch walks are great for clearing your head and revitalizing the body)
Snack: handful of walnuts and a tablespoon of almond butter (I didn't want to get starved on my walk and tempted to eat quick, low quality food)
Walk before dinner: 45 minutes (Toby hunted for critters and went twice as far as I did as he ran up and down and all around the levee).
Dinner: chicken and veggie stir fry, sautéed asparagus (leftovers from Sunday evening).
My Journey – Your Journey
I'd like you to join me for six weeks of Spring Cleaning Your Body. As you read about my journey, I invite you to click the comment link below each post and either make a comment or tell a bit about your experience. Together we can make this Spring Cleaning Your Body series really exciting! Are you in?
Up next – I'll talk about how I cleaned out my pantry in preparation for Spring Cleaning My Body.
Print This Post
|
12 Responses
Leave a Reply