Posted by Cheryl Miller on Jun 3rd, 2010 | 5 comments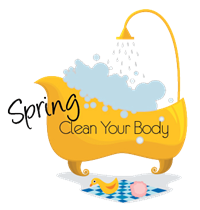 I'm a lazy cook and I don't really like fish.  With that disclaimer out of the way, let me tell you what a delight I cooked up in one pan – it involved fish and cooking and I lived to tell the story.  Though I did die and go to heaven when I ate it.
I really don't know what I'm doing half the time when I'm cooking but I'm a risk taker and follow my intuition.   My intuition is a powerful tool – thankfully I listen to it now and then.
I wish I had a video to show you how I made this meal, but it was so tasty I didn't want it to get cold while I fooled around.  Speaking of fooling around, let me get to the point.
My one pan meal….
I added olive oil and a splash of sesame oil to the skillet.  Next I added the following chopped veggies:
fresh pea pods (from the farmers' market)
fresh asparagus (ditto)
zucchini – quartered and chopped
minced fresh ginger and garlic
Then…now this is the genius part…I cleared a spot amongst the veggies and added a 4 ounce slab of cod.  Why dirty two pans?  The lazy cook in me got creative and started thinking…hey the veggies and fish would take about the same amount of time to cook, why not use one pan?  I was right!  I love it when that happens.
Next, I added a splash of tamari (you can use soy sauce) and a touch of water because the pan was starting to get dry. 
After about 4 minutes I added a large handful of fresh spinach around the edges of the fish.  It got too complicated trying to stir the spinach around the fish so I chunked the fish up and gently stirred.
Then, I added a half cup or so of brown rice prepared the night before (for just such an occasion). 
Finally, I squirted about a quarter of a fresh lemon over the works, added a bit of salt and pepper,  and heated it all through.  In less than 10 minutes I was eating a fabulous one pan meal. 
Look at all the amazing things here:  I don't like fish, yet I loved this meal.  I am a lazy cook, but I prepared this delightful meal in 10 minutes.  I don't like cleanup and had just one pan and wooden spoon to wash.  The bowl and fork went into the dishwasher leaving plenty of time for my 45 minute walk with Toby.   Life is good!
How do you speed up the process of cooking…..as you make delightful, healthy meals?
Print This Post
|
5 Responses
Leave a Reply