Posted by Cheryl Miller on Aug 28th, 2008 | Leave a comment
Having Fun!
Self-care isn't just about taking care of your body.  It's also about taking care of your mind and your spirit, and everything else that encompasses your life.
Tomorrow morning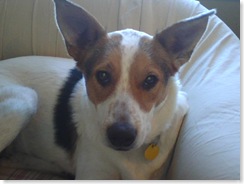 Toby and I are headed out to Cincinnati to join up with my two sisters and other family members.  We're each bringing equipment, gadgets, potions, and notions for our spa day–probably Saturday.  
No doubt my niece will manage the spa activities.  She's a natural entrepreneur and all around fun being.  She'll set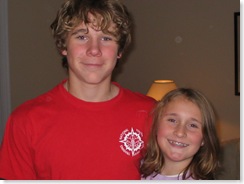 up the equipment, take our orders, write up a price sheet, and take great care of us.  We'll gab and chat and give her a tip. 
We'll ask the guys to join us….and we know they won't!
I'm going to load Toby up in the back of my Vibe and head on out first thing in the morning.  What fun.  Speaking of fun, do you have enough fun?  If you don't, I highly recommend it.  It's good for just about anything that ails you.
How about having some fun this weekend?  Tell us about it at the comment link below.
Print This Post
|
Leave a Reply