Posted by Cheryl Miller on Jul 3rd, 2008 | 5 comments
It's been good to immerse myself in this discipline experiment because it keeps it uppermost in my mind – and there are so many competing thoughts on the planet!
I'll address the first two topics I mentioned in Day 1 – Yes I will post every day. I have decided that would be useful. And yes it will require a bit of discipline because it's a holiday weekend and I might want to just mess around
But on some level I "want" to post every day and that's going to make this easier. Once I make a real decision, I follow through. By real, I mean it's something I don't just do because I think I should do it. I do it because I'm convinced it will bring me something positive, something I really want.
I've been thinking about what discipline means to me. It is a loaded word for sure so I'll start by saying what it is not for me:
It is not something that somebody else thinks I should do. It is what I have decided is important for me to do.
It is not something designed to make me feel like a failure. It is designed to help me get where I want to go.
It is not an absolute–even though it sounds like it is. For me discipline simply means doing what I say I want to do.
It is not about feeling guilty. It's about reminding myself that I really want to do something so I set up a system that helps me be successful.
Every 4th of July I host a party because we can watch the fireworks from my front porch. It's a lot of fun. And every 4th, I get an opportunity to make sure that my house and yard are ready for company.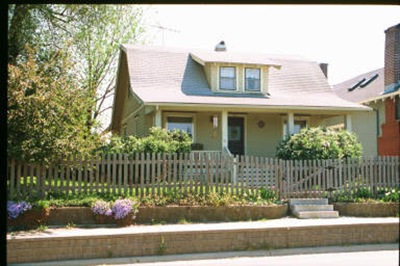 The party becomes an environment for me being disciplined in weeding, cleaning, preparing a festive environment, etc. Having the party helps me follow through with what I know I really want to do…..in the long run. In the short run, though, I might just want to kick back and watch a movie. This little bit of discipline (and the party environment) helps keep me from defaulting to immediate gratification. That's it. For me discipline is the antidote to immediate gratification. After all I'm just a big kid – I want to have fun, live in the now, not do the hard stuff. I'd like to leave that to the adults. Oh-oh, I guess I'm an adult so I need to also do the hard stuff sometimes.
So now because I have a party to get ready for, I'm going to go outside and mow my lawn and weed! And then I'm going to come inside, take a shower, and watch a movie. Life is good!
Thoughts?
Print This Post
|
5 Responses
Leave a Reply