Posted by Cheryl Miller on Jul 29th, 2008 | Leave a comment
I found a dog! His name is Toby and he's a real sweetie. See for yourself……….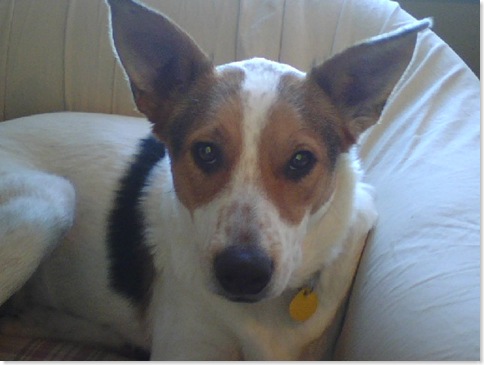 Here are two short youtube videos of him in the yard:
http://www.youtube.com/watch?v=PKVPs3PLiMc
http://www.youtube.com/watch?v=n2EMwPngLS4
So in a way, today's post is about discipline….but not necessarily mine. Toby learned how to walk on a leash tonight without ripping my arm off. There's work to be done! But isn't he sweet! Sometimes discipline opportunities come in 50 pound packages with big brown eyes.
Dogs help us be more disciplined about walking. So if you have a dog, take a walk–they need the exercise too.
Print This Post
|
Leave a Reply